Discover The Different Types of Medicare Plans
If you're new to Medicare or just trying to understand your options better, don't worry, it's almost as easy as A, B, C and D. Let's explore what Medicare is, the different parts (or types of plans) of it, and how to find the right plan for your needs.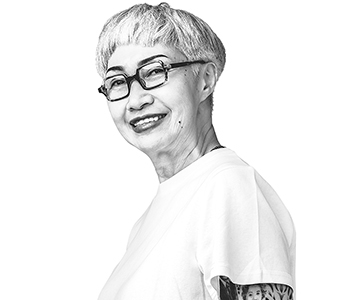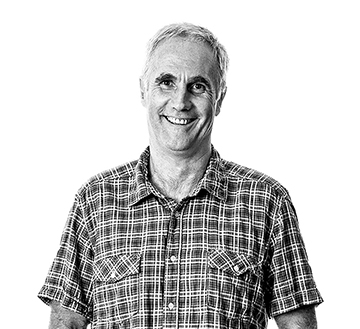 What is Medicare?
Medicare is a federal health insurance program that covers people 65 or older, certain people with disabilities, and people with end-stage renal disease.
The Parts Of Medicare
Medicare is divided into parts: Parts A, B, C, D and Supplement. Sometimes these parts are referred to by their letter and other times by the coverage they offer, for example, Original Medicare, Medicare Advantage and Prescription Drug Coverage.
It covers inpatient hospital stays, care in a skilled nursing facility, hospice care, and some home health care. Most people don't pay a monthly premium for Part A if they or their spouse paid Medicare taxes while working.
Part B covers certain doctors' services, outpatient care, medical supplies, and preventive services. The Part B premium costs are based on your adjusted gross income. Medicare Parts A and B combined are known as Original Medicare. If you have Original Medicare, you'll receive your benefits through the federal government.
Part C is also known as Medicare Advantage. Private health insurance companies offer Medicare Advantage plans, and the plans include Parts A and B coverage. These plans offer premiums as low as $0 per month. They generally provide benefits that Original Medicare doesn't, such as dental, vision and hearing, and prescription drug coverage.
It covers prescription drugs. Part D is often included in Medicare Advantage plans, but if it doesn't, you can purchase it separately.
Not all healthcare costs are covered by Original Medicare (Parts A and B), and it doesn't include prescription coverage (Part D). Medicare Supplement plans help cover some of those gaps by providing coverage that pays for copays, deductibles and drug costs.
Please note: You can only have a Medicare Advantage Plan or a Medicare Supplement plan — not both.
Parts of Medicare: What You Need to Know
Whether you select to have only Original Medicare or a private insurance plan like Medicare Advantage, you'll need to know the basics about each part.
Name
Description

Original Medicare

Part A + Part B

Can see any doctor that accepts Medicare
Covers hospital visits and visits to other healthcare facilities
Covers doctors' visits, preventative services and medical supplies

Medicare Advantage

Part C

Provides the same coverage as Part A and B
Generally includes prescription coverage (Part D) as well
Has an annual out-of-pocket maximum
Typically includes extra coverage for dental, vision and hearing

Prescription Drug Plan

Part D

Helps lower prescription drug costs
Only available through private insurance companies
Can only have one Part D plan at a time

Medicare Supplement (Medigap)

Helps cover deductibles, copays and co-insurances that Original Medicare doesn't
Multiple plans to choose from
Typically has high premiums but lower out-of-pocket costs
Plans are standardized so they're the same no matter where you buy them from
Explore Your Medicare Coverage Options
When selecting Medicare coverage, there isn't one size fits all plan. Everyone has different needs and circumstances. Luckily, there are several Medicare options you can choose from. Consult this helpful chart to see all of your options.
Coverage Options
What Is Covered?
Original Medicare
Part A + Part B
Medicare Advantage

Part C (same coverage as Part A and B)
Almost always covers Part D
Usually includes dental, vision and hearing coverage

Original Medicare + Prescription Drug Coverage
Part A + Part B + Part D
Original Medicare + Prescription Drug Coverage + Medicare Supplement
Part A + Part B + Part D + Medicare Supplement
How Does Medicare Work With Other Insurance?
If you have health insurance through another source, such as an employer, Medicare and your other insurance will work in tandem to each cover a portion of your healthcare costs. In this situation, each insurance is called a "payer" (one primary, one secondary) and the "coordination of benefits" rule decides which one has to cover the larger portion of the bill.
How do primary and secondary coverage work together?
The insurance that pays first (the primary payer) pays up to its coverage limits. The secondary payer only pays if there are costs that the primary insurer did not cover. Keep in mind, the secondary payer (which may be Medicare) may not pay for all the uncovered costs. Primary and secondary payers do not need to follow their order when they pay. A secondary payer may pay its portion before the primary payer.
Still Have Questions About the Types of Medicare Plans?
Talk to an Expert
Call us at 1-888-995-2583 (TTY: 711) between 8:00am and 8:00p.m. ET, Monday through Friday.
Attend a Medicare Seminar
Join us for an in-person or online seminar to learn more about Medicare and our plan options.
Request a Call
Set up a time to have a Medicare expert call you and discuss your questions and options.