Medicare Advantage vs. Medicare Supplement: Choosing A Plan
If you're trying to decide on Medicare coverage, you may be wondering what the difference is between a Medicare Advantage plan and a Medicare Supplement plan. It may seem complicated, but we've broken it down to help you understand each plan and your options.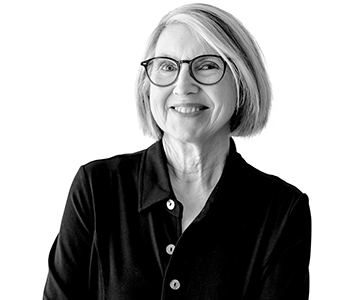 Why Do I Need These Plans?
Original Medicare has gaps in the coverage it offers. Many people consider Medicare Advantage plans or Medicare Supplemental plans to help them cover those out-of-pocket expenses.
Medicare Supplement Insurance
A Medicare Supplement plan (also known as Medigap) is an additional insurance policy you purchase to cover the cost of copayments, co-insurances and deductibles. You're still enrolled in Original Medicare, but your Medicare Supplement plan helps you avoid large, unexpected costs and keeps your monthly health care payments more consistent.
Medicare Advantage Plan
A Medicare Advantage plan is a health care plan you can switch to once you enroll in Parts A and B. These plans cover everything that Original Medicare does and more. They also generally have lower out-of-pocket expenses and more generous benefits, including dental, vision or hearing coverage. They also almost always include prescription drug coverage (Part D). Medicare pays for most or all of the premiums, meaning you'll find low-cost or $0/month options.
Please note: You can only have a Medicare Advantage Plan or a Medicare Supplement Plan — not both.
Medicare Advantage vs. Medicare Supplement: A Side-by-side Comparison
| | Medicare Advantage | Medicare Supplement |
| --- | --- | --- |
| What's covered? | Covers the included services of both Parts A and B. With most plans, you can also get valuable extra benefits like dental, vision, hearing, and prescription drug coverage. | Only pays for the out-of-pocket costs that Parts A and B don't cover, such as copays, co-insurances, and deductibles. You'll need separate policies for dental, vision, hearing and prescription drugs. |
| Expected Costs | Plans are often low cost and can be as little as $0/month. You will still need to pay your Part B premium. | Expect higher monthly premiums but will likely have lower copays and co-insurance. |
| Doctors and Hospitals | Advantage plans often require you to see doctors within their network. However, some plans have an out-of-network option, but you'll have to pay more. | Any doctor or hospital that accepts Original Medicare. |
| Travel Coverage | Some plans offer extended networks within the U.S. and most offer coverage for emergency services abroad. | Yes, as long as you stay within the U.S. and the provider accepts Medicare. You may have some coverage for foreign travel emergencies. |
| Prescription Drug Coverage | Most plans do. You can also add Part D coverage if your plan doesn't cover prescriptions. | No, you'll need to buy a Prescription Drug Plan. |
| Referrals | You may, depending on your plan and the service. | No, as long as the doctor or specialist accepts Medicare. |
How Do I Select A Plan?
Deciding between a Medicare Advantage plan and a Medicare Supplement plan ultimately comes down to your needs and lifestyle. Review any policy you're considering carefully to ensure you understand the coverage and benefits. If you ever have any questions, a Blue Cross Blue Shield of Massachusetts Medicare Expert can explain terminology, benefits and your options.
Before choosing a plan, ask yourself the following:
What is the total cost? Not just your premium but other expenses, like your deductibles, copays and co-insurances.
What are your healthcare needs? Are you mainly seeing your doctor for routine care, or are you managing a chronic condition like diabetes? Do you have any upcoming hospital stays or outpatient procedures?
Do you need coverage for dental, vision or hearing? These costs can add up quickly without coverage.
Do you have any monthly prescriptions? You'll want to make sure they're covered by either your Medicare Advantage plan or by purchasing a separate Prescription Drug Plan.
When Can I Select My Plan?
You may select a Medicare Advantage or Medicare Supplement plan three months before, during your 65th birthday month or three months after it. Your coverage will begin on either the first day of your birthday month, or if you sign up after your birthday, the first month after you enroll.
Can I Change My Plan?
Of course! However, you'll need to change during certain enrollment periods in the year. Look at the chart below to see when you can change based on your situation.
Please note: If you switch to Original Medicare, you can add a Medicare Supplement plan afterward. You should also purchase a Part D plan to cover prescriptions and avoid late enrollment penalties.
Switching from Original Medicare to a Medicare Advantage plan
Health Reimbursement Arrangement
Switching from a Medicare Advantage plan to Original Medicare

Medicare Open Enrollment Period

(October 15 to December 7)

Yes
Yes
Yes

Medicare Advantage Open Enrollment Period

(January 1 to March 31)

No
Yes
Yes
Special Enrollment Period (Based on a qualifying life event, like moving, ending employer coverage, or entering a long-term care facility)
Yes
Yes
Yes
If you currently have Original Medicare and want to add a Supplement plan, you can enroll any time of the year.
Have more questions?
Talk to an Expert
Call one of our Medicare experts at 1-888-995-2583 (TTY: 711) anytime between 8:00a.m. and 8:00p.m. ET, Monday through Friday.
Attend a Medicare Seminar
Join us for an in-person or online seminar to learn more about Medicare and our plan options.
Request a Call
Set up a time to have a Medicare expert call you and discuss your questions and options.