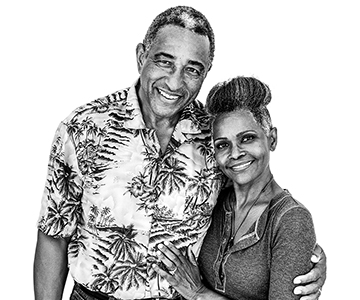 Does Medicare Cover International Travel?
Traveling the world is on the to-do list for many retirees. While getting sick or hurt is never on anyone's itinerary, it does happen occasionally. If it does, knowing if and what your Medicare plan covers is important. Before you hit the road or the friendly skies, let's unpack some common questions about Medicare and foreign travel.
Am I Covered if I Travel Outside of the U.S.?
If you have Original Medicare (Part A and B), the answer is no in most cases. However, there are a few exceptions when Medicare covers ambulatory services, inpatient hospital treatment and doctor services abroad:
You're in the U.S. when a medical emergency happens but the closest hospital is in a foreign country, for example, if you are traveling near the Canadian or Mexican border.
You're traveling between Alaska and another state and are going through Canada by the most direct route without unreasonable delay (as determined by Medicare on a case-by-case basis) when a medical emergency occurs, and a Canadian hospital is closer than U.S. hospitals.
You live in the U.S., but a foreign hospital is closer to your home than the nearest U.S. hospital. This situation applies for more than just emergency care.
NOTE: In any of these situations, the foreign hospital is not required to file a Medicare claim. You may need to pay the costs and present an itemized bill to Medicare for reimbursement.
Does Medicare Cover Medical Expenses in U.S. Territories?
Yes, your Medicare coverage extends to:
Puerto Rico
District of Columbia
Guam
American Samoa
Northern Mariana Islands
Does Medicare Cover Me on A Cruise Ship?
Good news! You may be covered on a cruise ship for medically necessary services if:
The ship is in a U.S. port or no more than six hours away from a U.S. port (whether it's a medical emergency or not).
The doctor is legally authorized to provide covered medical services on the cruise ship.
What if I Need Dialysis Treatment While Traveling Abroad?
Are My Prescriptions Covered When I'm In Another Country?
Unfortunately, no. Medicare Prescription Drug Plans (Part D) only cover medications purchased in the U.S. and its territories. It's best to plan before you travel. Talk to your doctor about getting an extended supply of your prescriptions or see if there are alternatives you can consider.
What Medicare Plans Cover Foreign Travel?
Some Medicare Advantage plans provide additional coverage for foreign travel. For example, Blue Cross Blue Shield of Massachusetts' Medicare Advantage plans cover emergency care abroad. However, if you plan on being abroad for more than six months, you might get disenrolled from a Medicare Advantage plan and will return to Original Medicare coverage. If long-term travel is in your future, you should probably check with your Medicare provider.
Also, there are some Medicare Supplement insurance plans (Medigap) that cover some costs outside the U.S. We offer three Medicare Supplement plans that provide full coverage for Medicare-covered services when traveling abroad.
What if I just plan on traveling in the U.S.?
If you have Original Medicare, you can receive care from any provider or hospital that takes Medicare. Typically, Medicare Advantage plans have a preferred network but will cover urgent and emergency services anywhere in the country. If the plan offers out-of-network coverage, it may cover other health care needs. However, out-of-network prices are usually higher than your in-network costs.
Advantage plans that go on the road with you
Our Medicare Advantage PPO plans include a Visitor/Travel Program that gives you extra flexibility when you travel almost anywhere in the U.S.* This program allows members to see participating Blue Cross Medicare Advantage PPO network providers in other states at in-network prices.
Get Additional Coverage With Travel Medical Insurance
For greater peace of mind, you can purchase a travel medical insurance plan that offers coverage for adults over 65. Although benefits vary by policy, travel medical insurance may cover prescription medications, sick visits, hospital stays and evacuation coverage.
We partnered with GeoBlue to provide travel medical plans that can be purchased to supplement your Medicare coverage. If you plan on exploring the world during retirement, consider one of our plans.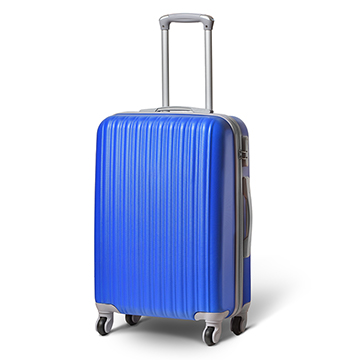 Talk to a Travel Insurance Expert
Our Medicare experts have the answers. Call us at 1-888-366-3212 (TTY: 711), 8:30 a.m. to 4:30 p.m., ET
Monday through Friday.
*Blue Sharing Network applies to 48 states and 2 U.S. Territories, including Alabama, Arizona, Arkansas, California, Colorado, Connecticut, Delaware, District of Columbia, Florida, Georgia, Hawaii, Idaho, Illinois, Indiana, Iowa, Kansas, Kentucky, Louisiana, Maine, Maryland, Massachusetts, Michigan, Minnesota, Mississippi, Missouri, Montana, Nebraska, Nevada, New Hampshire, New Jersey, New Mexico, New York, North Carolina, North Dakota, Ohio, Oklahoma, Oregon, Pennsylvania, Puerto Rico, Rhode Island, South Carolina, South Dakota, Tennessee, Texas, Utah, Vermont, Virginia, Washington, Wisconsin, and West Virginia.