Medicare Advantage vs. Medicare: How Are They Different
Whether it's cost concerns or dealing with a long-term illness, such as diabetes, everyone has different health care priorities. That's why Medicare is available in many shapes and sizes. And while having various options may seem confusing at first, it helps ensure you can find the right plan for your needs.
Let's discuss two plan options you usually hear about: Medicare (also referred to as Original Medicare) and Medicare Advantage. When you first sign up for Medicare, you sign up for Original Medicare (Parts A and B). That's the first step for everyone, and for many people, it's enough. But many people also sign up for a Medicare Advantage (Part C) plan. This type of plan offers everything Original Medicare does, plus additional benefits.
So which one is right for you? Let's take a closer look at both.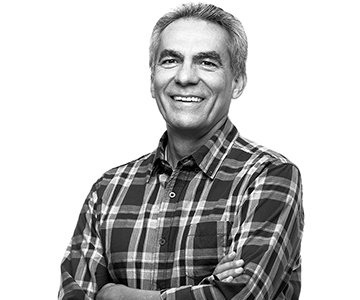 What's Original Medicare?
Original Medicare is provided by the federal government and is broken into two parts:
Part A covers hospital stays, nursing facility care, hospice care and home-based healthcare.
Part B covers doctor visits, outpatient care, durable medical equipment (e.g., wheelchairs, walkers) and many preventive services, like shots, vaccines and annual checkups.
With Original Medicare, once you pay your deductible, Medicare pays its share of the Medicare-approved amount, and then you pay what's left (your coinsurance or deductible).
What's a Medicare Advantage Plan?
Medicare Advantage plan is an alternative health insurance option private insurance companies offer. It includes everything in Original Medicare plus more. Some benefits Medicare Advantage plans may include:
Prescription drug coverage
Vision Services (e.g., eyewear, routine eye exams)
Dental care
Hearing Services (e.g., routine exams, hearing aids)
Medicare Advantage vs. Medicare: Key Differences
Here's a quick comparison of some key differences between Original Medicare and Medicare Advantage plans.
Coverage
| | Original Medicare | Medicare Advantage |
| --- | --- | --- |
| Medically necessary services (hospital stays, doctor visits, equipment, etc.) | Yes. | Yes. |
| Prescription drugs | No. Must sign up for a separate Medicare Part D plan. | Included in most Medicare Advantage plans. |
| Hearing, dental, vision benefits | No. | Included in many Medicare Advantage plans. |
| Ability to buy a Medicare Supplemental Plan (Medigap) | Yes. | No, and you don't need one. |
Costs
Original Medicare
Medicare Advantage
Monthly premiums

Pay a monthly premium for Part B (based on your lifetime earnings).
If you add a Prescription Drug plan (Part D), you also pay an additional premium.

Medicare Advantage plans typically have a monthly premium, but many insurance providers carry $0 monthly premium plans.
Many plans include prescription drug coverage with no additional premium.
You still must pay the Part B premium, but some plans may pay a portion.

Deductibles (amount of costs you pay before benefits begin)
Both Part A and Part B have deductibles.

Deductibles vary by plan.
Some plans have $0 deductibles.

Maximum out-of-pocket costs
There is no maximum out-of-pocket cap.
Plans have an annual out-of-pocket limit, after which members pay nothing for the rest of the year.
Flexibility
| | Original Medicare | Medicare Advantage |
| --- | --- | --- |
| Doctor and hospital options | Can see any doctor or go to any hospital in the U.S. who takes Medicare | May only be able to use doctors and providers within the plan's specified network (except in emergencies). Although some Advantage plans have an out-of-network option. |
| Referrals | Don't need a referral to see a specialist in most cases. | You may need one to see a specialist. |
| Foreign travel | Typically, doesn't cover most medical care outside the U.S. | Some plans may cover emergency and urgent care visits while traveling outside the U.S. |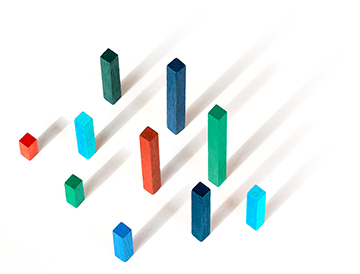 Medicare Advantage vs. Medicare: 
Which plan is right for me?
Choosing between Original Medicare and Medicare Advantage depends on what's most important to you. Here are a few things to consider:
Many people are on a fixed income when they retire, so medical expenses are a big concern. When choosing a Medicare plan, monthly premiums are not the only thing to consider. There are other factors that will determine how much you may spend.
Monthly premiums
If you choose Original Medicare, you will pay a monthly premium for Part B based on your lifetime earnings. If you add a Prescription Drug or Medigap plan, you'll also pay additional premiums for those. Medicare Advantage plans often have low or $0 monthly premiums, and most include prescription drug coverage, so you don't have to purchase separately (you still have to pay your Part B premium).
Copays for medical services
With Original Medicare, your Part B-covered services, you usually pay 20% of the amount – after you've met your deductible. Copays with Medicare Advantage plans vary based on whether the provider is in-network or out-of-network, but it is always the same amount, so it may be easier to plan and budget.
Maximum out-of-pocket costs
With Original Medicare, you are typically responsible for 20% of doctor or specialist costs after you've paid your deductible, with no maximum on those costs or other large uncovered medical costs. If you see the doctor often, have a chronic illness or have a long hospital stay, this could get very expensive. To help cover these additional costs, you may purchase a Medigap plan. With Medicare Advantage, you pay nothing for your medical expenses once you reach the maximum.
When comparing plans, remember that Original Medicare only provides coverage for medically essential services, but not for extra benefits like gym memberships, over-the-counter medicine allowance and transportation to medical appointments. If these benefits are important to you, you may want to consider a Medicare Advantage plan.
Is it important for you to keep your current doctor? Original Medicare is accepted by all doctors and hospitals in the U.S. that accept Medicare, while Medicare Advantage plans typically have a preferred network of doctors and hospitals. Some Medicare Advantage plans, such as HMO-POS plans, let you see doctors out of your network but often at a higher cost.
Plan on spending winters in a warmer climate or maybe hitting the road and seeing the country? Original Medicare covers care and services from any doctor or hospital that accepts Medicare anywhere in the U.S. However, coverage doesn't extend beyond the U.S. and its territories. While Medicare Advantage plans are required to cover emergency and urgent care anywhere in the U.S., your costs may be higher if you seek care outside of the plan's network of providers. Keep in mind that other benefits, such as lower monthly premiums or hearing, vision or dental benefits, may offset these higher costs. Medicare Advantage plans may also offer limited coverage outside of the U.S. Learn more about Medicare coverage when you travel.
When Can I Enroll in Medicare?
Once you select your plan, you must know when you can get it. Here are some key timeframes to remember:
Whether you choose to enroll in Original Medicare only or add a Medicare Advantage plan, the Initial Enrollment Period begins three months before the month you turn 65 and ends three months after the month you turn 65. If you plan to work past 65, you might be able to delay enrollment. See more details here.
If you find that whichever plan you choose doesn't meet your needs, don't worry. You can change plans during the applicable enrollment periods, including the Annual Enrollment Period, which occurs from October 15 to December 7. Learn more about the Medicare Enrollment Periods here.
If you want to learn more about the differences between Original Medicare and Medicare Advantage, join us for a Medicare seminar. We offer in-person and online seminars for your convenience, at no cost.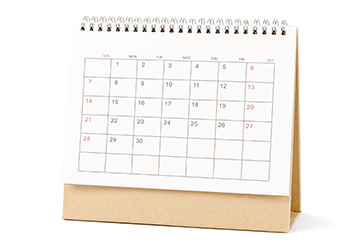 Have more questions about Medicare?
Talk to an Expert
Call one of our Medicare experts at 1-888-995-2583 (TTY: 711) anytime between 8:00a.m. and 8:00p.m. ET, Monday through Friday.
Attend a Medicare Seminar
Join us for an in-person or online seminar to learn more about Medicare and our plan options.
Request a Call
Set up a time to have a Medicare expert call you and discuss your questions and options.