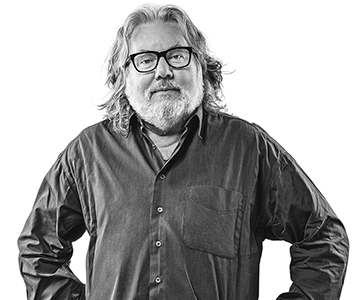 10 Common Medicare Myths Dispelled
There's a lot of information floating around about Medicare, and not all of it's true. Believing some of these myths may result in costly penalties or prevent you from exploring your coverage options. We're dispelling ten of the most common Medicare myths below.
Myth #1: You're Automatically Enrolled In Medicare.
Not necessarily. You will be automatically enrolled into Medicare if you already receive Social Security. However, if you're not receiving Social Security benefits, you'll need to contact Social Security during the Initial Enrollment Period, which begins three months before you turn 65 and ends three months after you turn 65. Delaying enrollment may result in penalties. You may also choose to delay enrollment in Medicare if you already have health insurance through an employer or Veterans Affairs (VA).
Myth #2: Medicare Is Free.
For most people, there is no cost for Medicare Part A (Hospital Insurance). Medicare Part B (Medical Insurance) has a monthly premium which is deducted from your Social Security check. However, you'll also need to pay for co-pays, deductibles, co-insurance and the cost of any prescription drug coverage.
Myth #3: You Can Only Receive Medicare From The Government.
Actually, there are many private insurance options. One option is Medicare Part C, also known as Medicare Advantage plans, which provides hospital and medical insurance. Another option is Medicare Supplement (Medigap) plans; these are private insurance plans that cover out-of-pocket costs that Original Medicare doesn't, such as co-pays and co-insurances. You can also purchase a Prescription Drug Plan (Part D) to help cover your prescription medication costs.
Myth #4: You're Stuck With Your Medicare Plan Once You Choose It.
False. You'll have opportunities to switch your plan if it no longer meets your needs or you're unhappy with it. Typically, you'll need to wait until the Medicare Annual Enrollment Period from October 15 to December 7 to make a change. However, special circumstances may allow you to switch outside of the Medicare Annual Enrollment Period.
Myth #5: Medicare Advantage Plans Are Expensive.
There are a variety of Medicare Advantage plans for every budget. Some Medicare Advantage plans can have premiums as low as $0/month and include valuable extra benefits like dental, hearing and vision and prescription drug coverage. With Original Medicare, you still have expenses outside of your premiums. When selecting the right plan, factor in co-pays, deductibles and co-insurance.
Myth #6: If Your Spouse Has Medicare, You're Automatically Enrolled.
This is also false. Medicare plans only offer individual coverage. You must be eligible, either by age or through disability, to enroll in a Medicare plan. If your spouse has Medicare, you must go through the enrollment process when you become eligible.
Myth #7: You Need A Referral To See A Specialist With A Medicare Advantage Plan.
Not necessarily. If you have a Medicare Advantage PPO plan, you don't need a referral to see a specialist. However, if you have a Medicare HMO plan, you will need a referral to see a one.
For Medicare Advantage plans, preventive care is often covered without a referral.
Myth #8: If You're Still Working At 65, You Don't Have To Sign Up For Medicare.
Possibly. You may be able to delay enrollment into Medicare Part B if you're still covered by a comparable insurance plan through an employer or with VA benefits. However, this will depend on several factors, including the number of employees your employer has or if they have creditable prescription drug coverage. Even if you delay enrolling in Part B, you might want to enroll in Medicare Part A since it's free. Bottom line, we recommend you speak to your employer's benefits department before postponing your enrollment. Once that coverage ends, you must sign up for Medicare to ensure you're covered and avoid penalties.
Myth #9: Your Income Level Affects Whether You Can Get Medicare.
False; how much you make doesn't affect your eligibility. Often, people confuse Medicare with Medicaid. They're two different government-provided plans. As long as you're 65 and meet the eligibility requirements or have a qualifying disability, you can enroll in Medicare. To qualify for Medicaid, you must be below a certain income threshold. It's also important to know that your Part B premiums can be higher depending on your adjusted gross income.
Myth #10: Medicare Covers Everything, So I don't Need Anything To Supplement It.
Original Medicare only covers a portion of healthcare expenses; it still has deductibles, co-pays and co-insurances. It also doesn't cover things like dental, hearing or prescription drugs. You can purchase a Medicare Supplement (Medigap) plan to help cover deductibles, copays and co-insurance costs. For more comprehensive coverage, a Medicare Advantage plan may lower out-of-pocket costs and provide benefits that cover dental, vision, hearing and prescription drugs.
Have more questions about Medicare?
Talk to an Expert
Call one of our Medicare experts at 1-888-995-2583 (TTY: 711) anytime between 8:00a.m. and 8:00p.m. ET, Monday through Friday.
Attend a Medicare Seminar
Join us for an in-person or online seminar to learn more about Medicare and our plan options.
Request a Call
Set up a time to have a Medicare expert call you and discuss your questions and options.